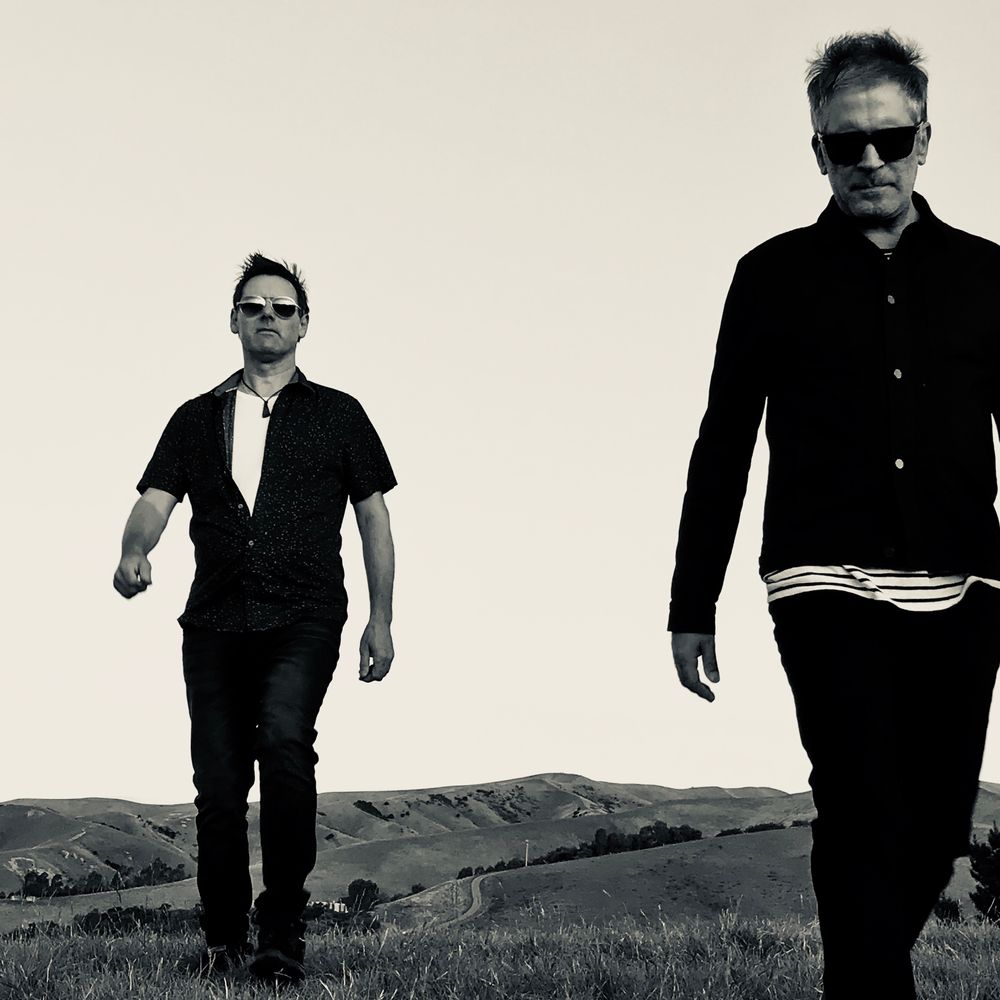 BROTHERS IN ARMS
stepping out to write their story
Late Model European is a songwriting and music collaboration between Tones and John; two life-long best friends who grew up together in a quaint little village back in Scotland. 
Starting their musical journey together as wide-eyed teenagers with big dreams, big hair and big amps, back in the late '70s/early '80s, they had plans to conquer the music world. That didn't quite happen but they did rip it up around the Scottish and Northern England music scene. Not knowing whether they were Punks, Mods or Rockers didn't really matter to them; they just shared a passion and a love for making and performing music together! 
Then life came along and took them down different paths. Their jeans weren't as wide as before but their eyes were still wide open; they knew there was a whole world out there waiting to be explored. Little did they know they were destined to come together again some 40 years later, across the other side of the world in New Zealand! 
With Tones based in Auckland and John in Marlborough, it would take more than the wild Cook Strait to prise these brothers in arms apart. After spending a few months in their home studios bouncing tracks back and forth from island to island, they had crafted a bunch of demos. Along with their dreams and Producer, Ben King (Goldenhorse/Grand Rapids), they headed into Neil Finn's Roundhead Studios. Ben pulled in some of NZ's finest musicians to play with John and Tones on the songs and, a gem of a debut album was born.
The songs then winged their way to Sydney where Aussie legend, Don Bartley – revered for mastering INXS 'Kick' and, the most highly praised and sought after remastered release of Sergeant Peppers – worked his mastering magic on the tracks for vinyl and digital release. Lacquers and plates for the vinyl record were cut by the legends at Welcome to 1979 in Nashville, and the album was pressed by Holiday Records in Auckland; one of the first vinyl albums to be pressed in NZ since the EMI plant closed it's doors back in the mid 80s.
Drawing on influences from iconic artists that have inspired them on their musical journey – The Beatles, The Stones, Bowie, Fleetwood Mac, Queen, Led Zeppelin, Pink Floyd, Neil Young, Tom Petty, Dire Straits, The Jam, Elvis Costello, U2 through to Crowded House/The Finns, Goldenhorse, Pluto, Oasis, Stereophonics, Elbow, et al – it's no surprise that Late Model European's debut LP, IT'S TIME! is a diverse, genre-spanning body of work that is sure to appeal to a broad audience. There's something for everyone on this record.
The album has been well received, with their two singles, Summer Rain and Moments, both enjoying radio airplay in NZ; while the video for Summer Rain is still on rotation on Australia's TV2 music channel. Both singles have been play-listed on Spotify and the lads are thrilled to have since been signed to the Songbroker label. 
It's time to step out and write their story and share these songs with the world. They invite you to join them on this journey of musical kinship that is, Late Model European. You never know where life's long and winding road will take you.